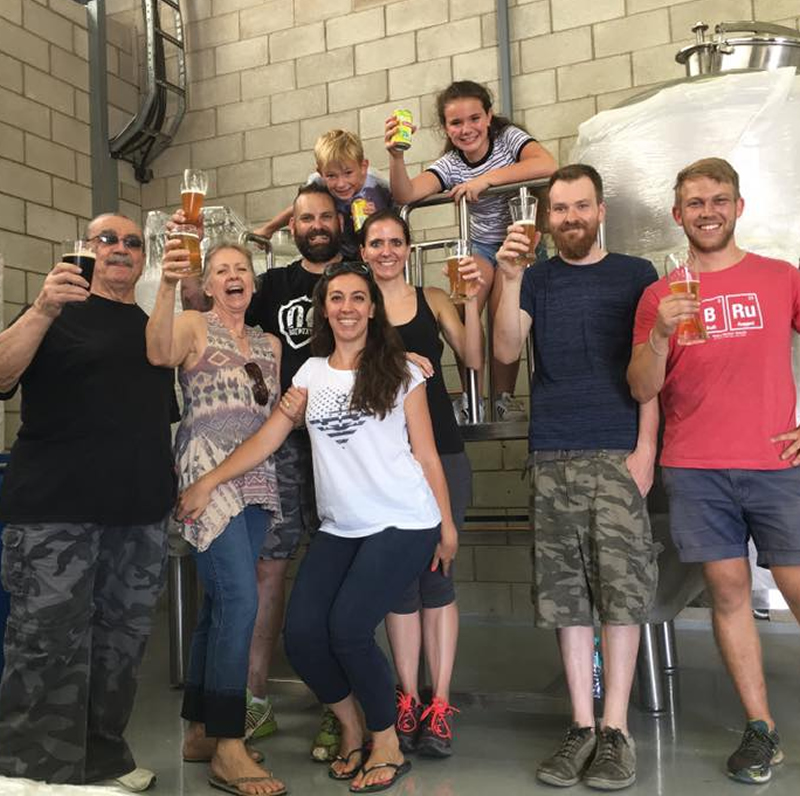 Family Brewery
Optimum Craft Brewery was created in 2016 through the passion and love of handcrafted beer. Gavin and I (Tudy) both feel that family is our greatest asset! Coming from a huge family, where get togethers are considered functions, we break bread, drink beer and be merry! As a result, we are constantly playing with new flavours… and this is how our beer making journey started…

At first, we used a home brewing kit. It was very simple and very easy to make – the end result was pretty good. This sparked our entrepreneurial side! THIS WOULD BE THE BEST EVER BUSINESS! However, home brew DIY kits would just not cut it! The first natural step was to get some kind of a brewing system, so after much research, Gavin built our first system out of kegs and turned the dining room into our make-shift beer brewing room!
The Brewing Process
Gavin was in there daily, coming up with new flavours and ideas. The brewing was endless. Some of the brews were fantastic and the other, not so much. Through constant changing and tweaking we started to find our recipes.

After months of brewing and copious amounts of "tasting" it was time to start the real business. This is where all the big decisions needed to be made. How to apply for a licence, where to setup shop and what equipment to purchase…. Kapow…. one year later we are nearly ready to share our personality and passion with the rest of the world in a bottle.